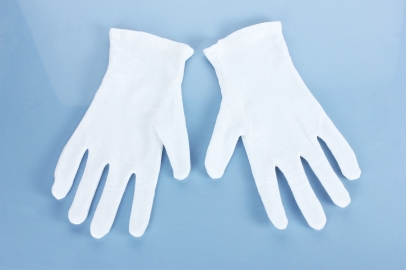 Understanding how to handle your precious metals is an important aspect of collecting gold coins. The better you care for your coins, the more valuable they will be when you put up your gold coins for sale. To help you look after your investment, here are some tips for safely handling your gold coins.
Prepare Your Hands
You will not want to alter the quality or appearance of your gold coins, so it is crucial to handle them with care. Some individuals use cotton gloves when handling gold coins, but this can elevate your risk of dropping them. Clean your hands with a hand sanitizer before handling your gold coins. Remember to pay special attention to your fingertips, as the oils from your fingertips can make their way onto coins and cause serious damage over time. Also avoid scented hand sanitizers that might leave trace chemicals behind.
Find a Surface
Dropping a coin may be a coin collector's nightmare, but the unfortunate reality is that accidents do happen. Fortunately there are ways of preventing these accidents from leading to damage and blemishes. Find a safe surface to work over when you are handling your gold coins. A cloth material or a felt coin tray can be excellent in these situations. Dropping your gold coin onto a felt cloth is much less risky than dropping it onto the ground.
Avoid the Face
Every coin collector should know that the proper handling technique is to hold a coin by its edges. Whenever you touch the face of a coin you risk adding blemishes that can take away from the value of the coin.
California Numismatic Investments is your source for gold coins. We offer competitive national pricing and secure shipping on all gold orders. Visit our website to see our gold coins for sale, or call us at (800) 225-7531 to speak with one of our certified gold dealers.