For more than two centuries, the United States government has minted and distributed coins of various denominations for use as fiat currency. For a variety of reasons, many of these coins are worth far more today than the values engraved on them would suggest. Below is a look at a handful of the rarest and most valuable U.S. coins in existence.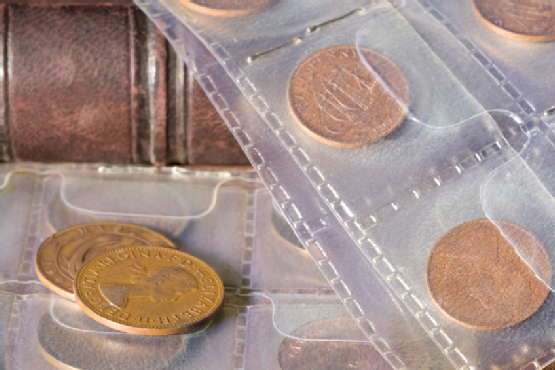 Steel War Penny
As demand for copper-based ammunition rose sharply during World War II, the U.S. Mint turned to steel for the production of pennies. While not as rare as some of the other numismatic coins on this list, the steel cent is still quite valuable.
Liberty Head Nickel
The Liberty Head Nickel was struck by a U.S. Mint employee without authorization from the federal government. The coin, which features Lady Liberty's head on the front and the Roman numeral V on the backside, is worth millions of dollars. Of the five Liberty Head nickels known to be in existence, two can be found in museums and the other three are held by private collectors.
Twenty Cent Coin
Produced in 1875 and 1876, this rare coin was discontinued because it was too easily confused with the quarter. Today, this smooth-edged coin is rarely put up for sale.
1804 Silver Dollar
Once gifted to Asia's most influential rulers in order to procure trade concessions, 1804 silver dollars are worth a fortune today. Get your hands on one and you might as well be royalty.
Double Eagle
In 1933, $20 was quite a bit of money. Even when adjusted for inflation however, the Double Eagle $20 gold coin is worth thousands more today than it was when it was minted. If put up for sale, one of these gold coins would likely fetch more than $7 million.
Are you a coin collector who is looking to add certified rare coins to your collection? An authorized PCGS and NGC coin dealer, California Numismatic Investments has an extensive inventory of gold bullion, silver dollars, and other rare coins. To speak with a knowledgeable coin dealer about a purchase you want to make or how our transaction process works, call us toll-free at (800) 225-7531.