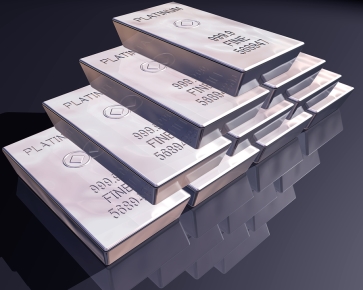 From gold coins to silver bullion, you can invest in a range of different precious metals presented in various physical forms. Today's smart investors are not as concerned with gold and silver, however; instead, platinum bullion and coins have stolen the show. Keep reading if you are interested in finding out why smart investors are stocking up on platinum.
Reduced Supply
Supply and demand, the cornerstone of investing, suggests that now might be the right time to stock up on platinum. Mining sites in South Africa are responsible for a substantial amount of the platinum that makes it to circulation. Unfortunately, strikes and other troubles in South Africa have led to a decrease in production. These strikes are combining with an increase in costs for miners to create less than ideal conditions for the production of platinum. With these factors in place, the world's platinum supply could be in decline, and thus its value will increase.
Auto Industry
Platinum enjoys a variety of uses, and it has become a necessary component of certain industries. Vehicle manufacturers use platinum in the creation and development of catalytic converters. Since vehicle manufacturers will continue to need this metal, demand for platinum should not be uncertain anytime soon. The demand for platinum will rise over time as car companies increase their production of motor vehicles, so now may be the best time to invest in platinum.
Chinese Jewelry
The automobile industry is not the only industry that uses a significant amount of platinum; the jewelry industry also utilizes this metal. Platinum is a popular element of certain types of jewelry, especially in China. With China's economic growth comes a greater demand for jewelry, and thus an increase in the price of platinum. The relationship between South African platinum supply and Chinese platinum demand will hold substantial weight over its value.
Are you interested in stocking up on platinum yourself? If you are, call California Numismatic Investments Incorporate at (800) 225-7531. We have rhodium bullion bars, platinum bullion, and gold coins for sale. If you would like to learn more about our precious metals, please visit our website today.